Solliden, Skansen
August 21, 1973
Solliden, Skansen, Stockholm, Sweden
75 min.
The Mothers Of Invention:
FZ—guitar, vocals
Tom Fowler—bass
Bruce Fowler—trombone
Jean-Luc Ponty—violin
Ian Underwood—woodwinds, synthesizer
George Duke—keyboards
Ruth Underwood—percussion
Ralph Humphrey—drums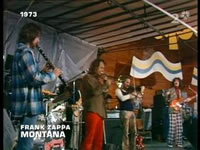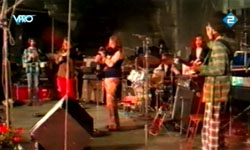 Oppåpoppa
c. August-September 1973
Swedish TV
20 min.
Oppåpoppa Special
Late 1973
Swedish TV
55 min.
Appears in:
Soundtrack appears on:
---
From: Robbert Heederik
50 minutes of the '73 band (featuring Jean-Luc Ponty). Consists of Montana, Duprees Paradise and a medley of basically the Adventures of Greggary Peccary and Be-Bop Tango.
From: Stan Ivester
Stockholm '73 is circulating in an old 60-min version and, I'm told, in a newly uncovered 75-min version on video. My copy is not great, being the old version and partly from an optical transfer. Someone in Europe (that's a big help, I know) must have a low-generation copy.
From: JWB
Some people complain about the 8/21/73 video, claiming that it's a "grainy optical transfer", and rating it a B+. And I have heard there are good copies circulating, but they are "rare".

Now, I've got a copy of the 8/21/73 video that is excellent quality, picture and sound-wise. It's has a non-obstructive timebar. It looks like a direct copy. It's about 55 minutes. The guy who gave it to me claims it's a 2nd GEN, and that a friend from Sweden sent it to him. I made a CD-R from this video and the sound is wonderful...a pretty strong A. Now, what I want to know is....is a high quality copy of this video rare? How many different versions are there?
From: Jon Naurin
Three, as far as I know. The first broadcast, "Oppåpoppa", was broadcast pretty soon after the concert. It's about 20 minutes and includes Cosmik Debris, Kung Fu, Penguin In Bondage and RDNZL. I have yet to find a near-decent video copy of this, but the audio portion was rebroadcast in 1993- just about an hour before FZ's death, through a strange coincidence. Later in 1973, the rest of the concert (~55 min) was broadcast as "Oppåpoppa Special". The songs were Montana, Dupree's Paradise and Farther O'Blivion, and pretty good copies exist. The third version is identical to the 55 min version, except that it has the timebar. It's probably leaked out of the vaults of Swedish Television somehow.
From: Chris Rigas
One of my favourite videos. This is an outdoor concert. A lot of extended solos by the members of MOI. Pretty good show, even though it must have been pretty cold that day, since FZ at one time says: "it's cold as a motherfucker..." during the introduction of one of the songs. Only wish a better copy and complete version will surface sometimes.
---
Screen shots from David Wills (November 1, 2003)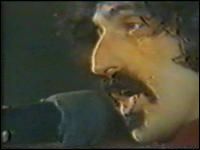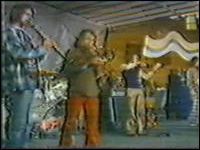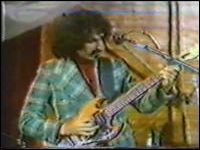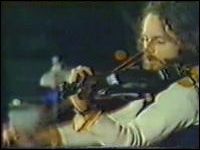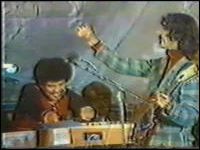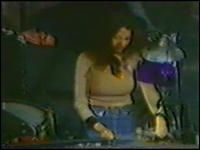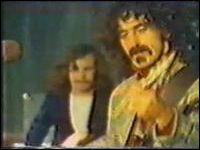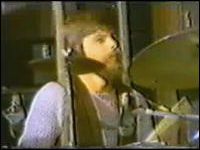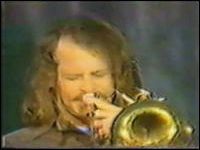 ---
From: Craig Smith
I have created a new mutant version of the 55 min. show. I took a mediocre VHS copy with the burned in timecoce and did a colour correction on it, which improved the picture quality considerably. I then inserted segments of Montana from "The Golden Age of Rock and Roll" hosted by John Sebastian (Excellent video quality) into the master in their proper locations in sync. I then did an EQ on the audio to remove some tape hiss and boost the bottom end.

I also created a CD version of this show with the previously mentioned EQ and added Kung Fu and RDNZL from the Piquantique bootleg (with additional EQ).

The CD version is a very enjoyable listen. FZ's guitar solo in Dupree's Paradise is excellent.

I work in the video post production business, so this is not an amatuer, homemade copy. This is as good as it gets, given the condition of the source material.
---
Other informants: Jillis Stada, Charles Ulrich

Maintained by Román García Albertos
http://www.donlope.net/fz/
This section formerly maintained by Reverend Neve
This dog last modified: 2022-07-23